"You completely amazed me. I had no clue what to expect but was surprised when it really worked. You had really great customer service as well, thank you for this."
– Jaden from Ohio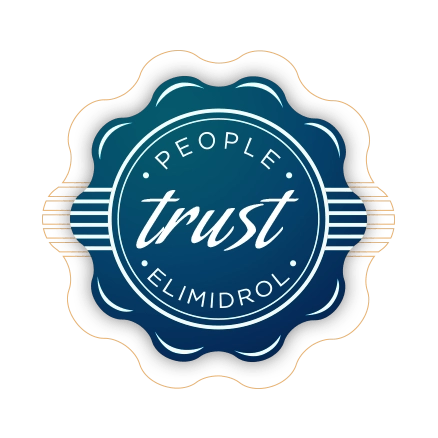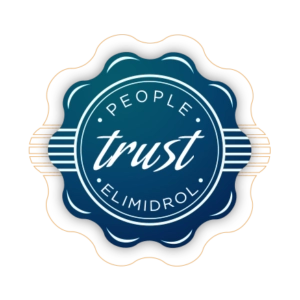 Thank you very much! I have to say I was skeptical about your product, but I seriously can't believe how well it works. It's great to find a product that does what it says.
Anthony from Rhode Island
Thank you so much makers of Elimidrol. I came across Elimidrol and decided to give it a shot, it actually arrived the day before they said it would. After the dose I really felt better, then night time came and I thought this will tell if what it's supposed to do is real. I took the night time dose [and] went to bed expecting another night of tossing and turning [but] to my surprise [I] woke up from a night of sleep. I am feeling great. I urge anyone give Elimidrol a try, it is amazing.
Elimidrol does wonders. Elimidrol kept me on my feet during the day and let me sleep the last few nights. Thanks for your time.
Dr. Murphy, ThD from South Carolina
Thank you for helping me. The effects were really good and definitely helped me keep a positive attitude. I owe so much to Elimidrol. Thank you again.
Your product is excellent, it's impressed me so much. A friend of mine introduced me to the product and told me his experience with it was good. I was able to really appreciate the impact this product makes. Thanks again from an enthused supporter.
Dear Sunrise Nutraceuticals, I am Alex and I recently found out about your products. Once I ordered the Daytime formula I sent a message to you because I was extremely curious about these products and [Elimidrol Representative] responded back to me really quickly and he was very knowledgeable and answered my question. When I received the Daytime Formula I couldn't believe how effective it was! It's great. Thank you again.
I am so happy for finding Elimidrol. After taking Elimidrol I had the boost I needed.
It works. It simply works! I took Elimidrol [and] I felt the effects of it. I wish I could purchase this product by the cases and pass it out. Thanks so very, very much for this product.
So two weeks ago I ordered Elimidrol… I drink one scoop per day and one night time formula at night. This Formula has truly been a miracle to me!!! It helps me keep my busy schedule. I'm telling everyone I know about this. Thank you so much for making this product! I feel so much better. God Bless!
Shannon from West Virginia
I feel like I've been through it all. [I was] recommended Elimidrol and it really helped me. Very happy I found Elimidrol.
Wow Wow Wow!!! So I read all the info on Elimidrol and all the reviews and I had to order it. I am in awe of how this stuff really works! I feel great and ready to face the world – I wish I can give the inventor of Elimidrol a BIG HUG & a BIG THANK YOU! THIS STUFF ROCKS! THANK GOD FOR ELIMIDROL – IT REALLY DOES WORK!!
I appreciate what Elimidrol did for me. Elimidrol really helped me a lot. The daytime helped me get stuff done and the nighttime helped me actually get some rest.
Tried everything and this [Elimidrol] works. It's really a wonderful product. I can't say enough good things.
Elimidrol was very helpful and really helped my mood.
I want to say this product has worked wonders. It's a great product and I would highly recommend it. You can use this as a Testimonial. Thank you so much.
It sure helps incredibly well. I highly recommend it.
I started taking Elimidrol and I was feeling comfortable and I had a new sense of "clarity" in me (not sure how else to describe it). Life is colorful, I love this product.
Elizabeth from South Carolina
My wife and I took Elimidrol for the first time together and we were ecstatic. I mean truly delighted that it actually worked. Thank you Elimidrol.
Bruce and Cheryl from Tennessee
As promised, I noticed the Elimidrol taking effect. I used both the Daytime and Nighttime and both did what they stated. I am most likely going to be placing more orders as I really like the way this product makes me feel. I feel happy, calm, and energetic. I love it. Great product.
Thank you Elimidrol! It worked so well.
I just want to thank whoever created Elimidrol! The relief that it provided me was truly beyond words. I really don't know how to thank you enough.
I love the daytime formula and notice a huge difference.
We received your product on time as ordered. The product works very well as advertised. Thank you so much!
Well here [it] goes… I am a 40-year-old stay at home wife and step mom. Well I did some research and I found your product and ordered it. Oh my, it made a world of difference. Your product was giving me the calmness I needed to get through the day. The Elimidrol helps tremendously!! Thank you.
Sherry from North Carolina
It's a great product. I use it for my clients and refer many of them to the Elimidrol website.
Finally something that actually works! It's been 3 weeks since I started taking this and let me tell you…. I'm not running marathons but I [am] feeling very positive about things. I just took it as recommended and let it do the rest. Elimidrol just works… Thank you! I'll be sure to recommend your products.
I ordered a second shipment of Elimidrol and received it about 2.5 weeks ago. I am really appreciative of this product and do feel that it helped me tremendously. I would definitely recommend it to anyone. Thank you.
Thank you, thank you, thank you for helping me…
I must admit, I didn't think it would work. But after [taking] the Daytime version, I could feel the difference. I just ordered the Nighttime version to supplement the Daytime version.
My husband loves this stuff. It is helping so much with his mood.
This product freaking rocks.
I have referred Elimidrol to so many people now and will continue to do so. When I called you guys, I made it clear that I was very doubtful if your product could help me. Your customer service was excellent, addressed my concerns, and I figured I'd try it. Once I took [Elimidrol] I knew this was the real deal. That sense of calmness and comfort was exactly what I needed. Thank you for selling this product.
Shauna from South Carolina
Elimidrol I would love to thank you! My head is clear [and] I feel better than I ever have! To those of you who wonder if this works…IT DOES!
I've used Elimidral off and on for several years I had stopped using the product for sometime. I recently found a container again and started using it. This product really helps me to feel calmer and relaxed but also more energetic. Thank you for this product I know others will feel the relief that I've experienced.
[Elimidrol] really helps me, it definitely works.
The first time I heard of Elimidrol I immediately thought no way. Curiosity got the better of me, so eventually I bought it. This really is great stuff. The difference was obvious and with the effects it really helped. All in all, I'm so glad I stumbled upon this Elimidrol.
*Testimonials appearing on this site are received via text, audio, or video submission. They are individual experiences, reflecting real life experiences of those who have used our products. The testimonials displayed (text, audio, and/or video) may have been corrected for grammatical and/or typographical errors. Last names have been removed for privacy reasons. Some testimonials have been shortened, either due to their length or because they contained elements that are not permitted due to guidelines and regulations.