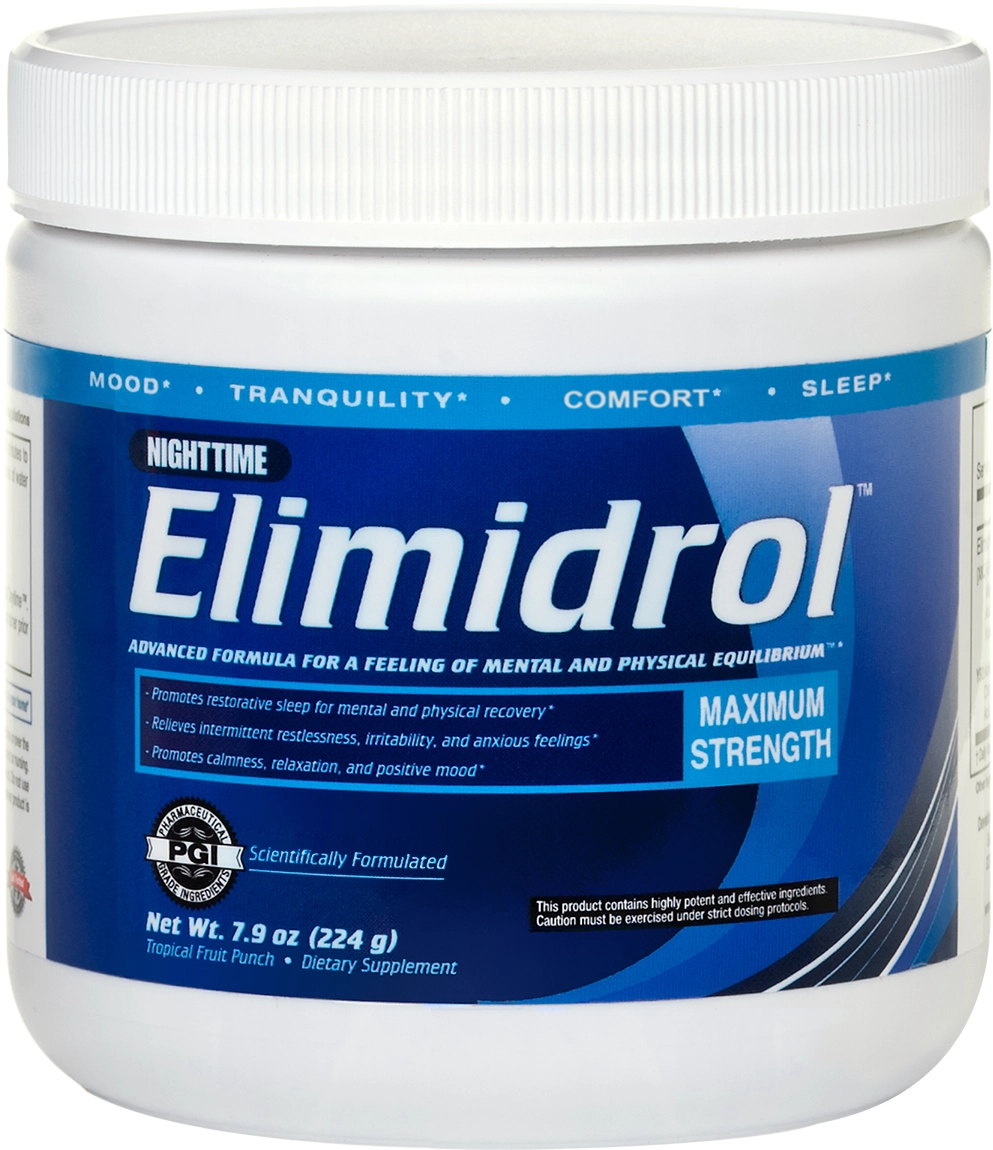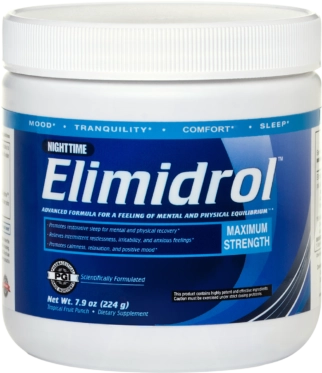 Elimidrol Nighttime Formula® is designed to promote comfort and relaxation during evening hours while relieving feelings of anxiety, restlessness, and irritability.
The Nighttime Formula complements the Daytime Formula by enhancing mood, comfort, and calmness, while emphasizing restful sleep.
Support you can count on! Feel the difference.
Same-Day Shipping available


It's safe, reliable, and it works… Elimidrol is by your side
DESCRIPTION
INGREDIENTS
DIRECTIONS
DESCRIPTION
Elimidrol Nighttime is a powerful combination of scientifically formulated ingredients, herbs, amino acids, minerals, and supporting nutrients to provide comfort throughout the night. The dosages of these key ingredients were carefully selected to ensure safety and efficacy. The Nighttime Formula helps with occasional sleeplessness, while simultaneously promoting:
Restful sleep

Mental tranquility

Restlessness relief

Positive mood

Overall well-being
Combine Elimidrol Nighttime Formula™ with Elimidrol Daytime Formula™ to get the support you need, day or night.
Experience the Elimidrol difference today!
INGREDIENTS
DIRECTIONS