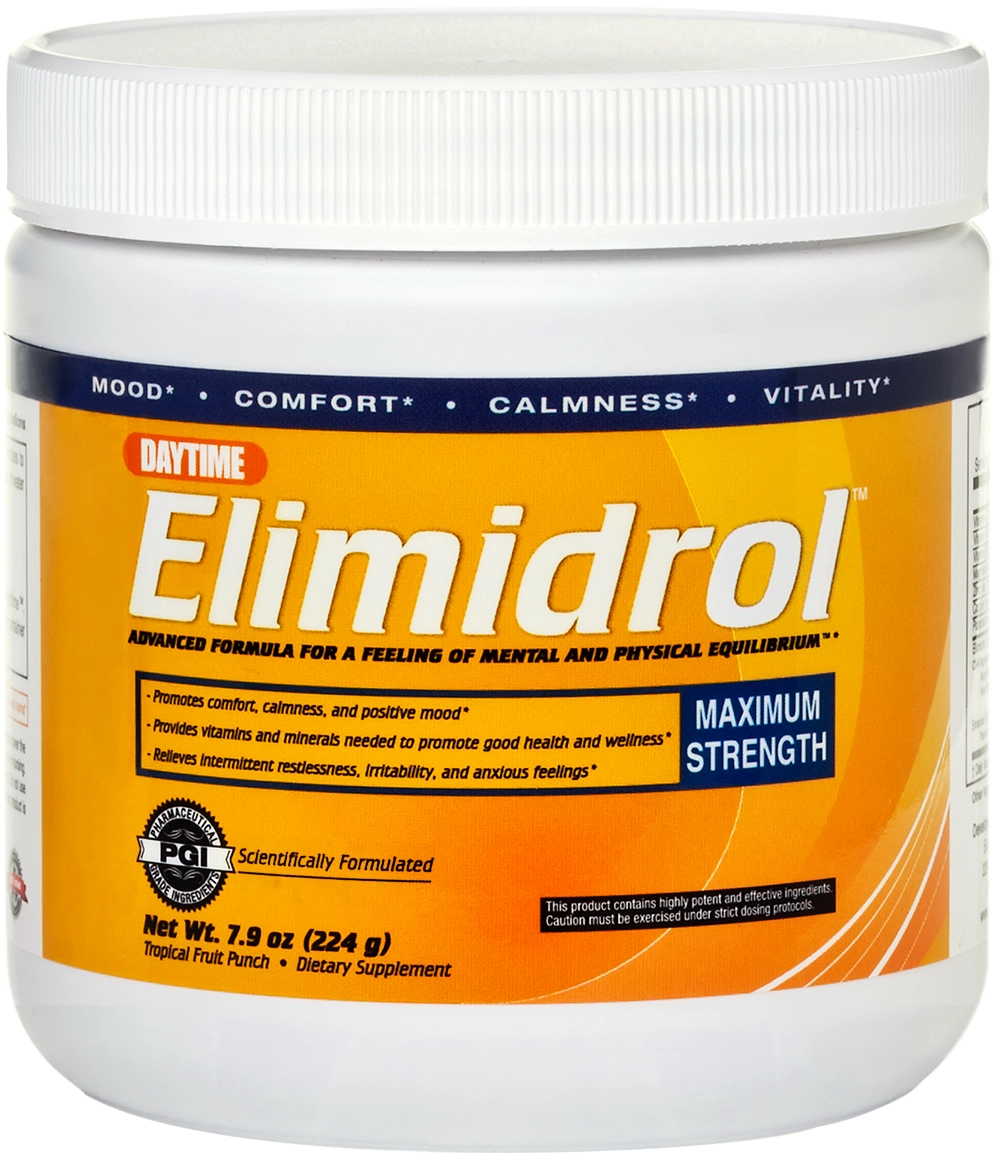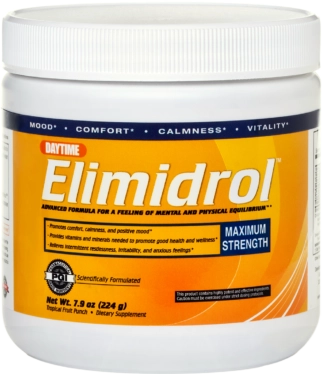 Elimidrol Daytime Formula® enhances your mood and promotes mental and physical comfort, calmness, and an overall sense of well-being, while relieving intermittent feelings of anxiety, restlessness, and irritability.
Powerful support is here! Feel the difference.
Same-Day Shipping available


It's safe, reliable, and it works… Elimidrol is by your side
DESCRIPTION
INGREDIENTS
DIRECTIONS
DESCRIPTION
Elimidrol is a powerful combination of scientifically formulated ingredients, herbs, amino acids, minerals, and supporting nutrients. The dosages of these key ingredients were carefully selected to ensure safety and efficacy. Elimidrol supports a healthy mental and physical balance, while simultaneously promoting:
Positive mood

Comfort

Calmness

Emotional stability

Overall well-being
Combine Elimidrol Daytime Formula™ with Elimidrol Nighttime Formula™ to get the support you need, day or night.
Experience the Elimidrol difference today!
INGREDIENTS
DIRECTIONS